Our Story
One day in 1919, a shabby and sad-looking Chinese man was wandering aimlessly in downtown San Antonio and was asked by a sympathetic Christian woman if she could assist him in any way. The man told of his loneliness and wished he and his people had a place to learn English. God opened the woman's heart to ask other Christian friends to start a class teaching English using the Bible as a textbook. Compassionate Christians from Baptist, Presbyterian and Methodist churches rallied to the cause.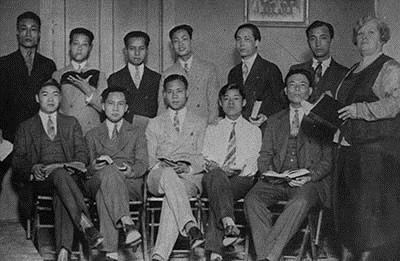 A central location was needed to hold the classes and the city allowed them to meet at the old historic Spanish Governor's Palace by the city hall. Due to interruptions by sidewalk people the group found an upstairs location on west commerce street which was named "the upper room" and continued classes and worship services.
The English classes were successful and many Chinese became believers of Jesus Christ. They understood that the Bible instructed new believers to be put "into the water" in baptism, so they were baptized by immersion at local Baptist churches.
In 1923, the Chinese Gospel Mission, as it was called, was organized as The First Chinese Baptist Church. Other faithful Baptist workers continued to "Bring in the Chinese" following the instructions from the hymn "Bringing in the sheaves".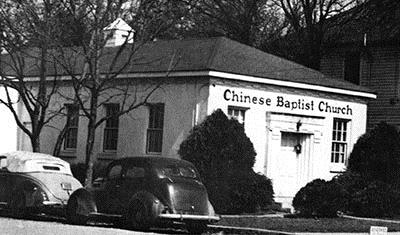 The "wheat was white unto harvest". They succeeded!
In 1940, the church moved to 601 Avenue B, in a small chapel with only three classrooms. Bible classes met outdoors in the summer and in cars in the winter. With a $10,0000 donation from the Women's Missionary Union, the church purchased two lots next door in 1956. A new education building and sanctuary was built on this property. Both the Chinese population and church grew as the Lord blessed.
Space limitations on Avenue B forced the church to look for another location. In 1994, Valero Corporation behind the church purchased the property and this allowed the church to purchase land where most of the Chinese resided, in northwest San Antonio. Property was purchased on 5481 Prue Road on which three buildings were constructed.